Concept Development and Ideation
Problem Detection and Solving
Leadership on teams of diverse thinkers
Working within project scopes and time management 
Understanding user needs and experiences
Hand Sketched Concept Visualization
Hand drawn sketches with pen, color pencil, and markers are my favorite way to get ideas flowing. Sketching is my most efficient way to ideate products and work collaboratively to gain feedback.
I love prototyping with cardboard as a way of upcycling what I already have instead of using brand new materials. Prototyping is just a continuation of the ideation phase but a great emphasis on problem solving.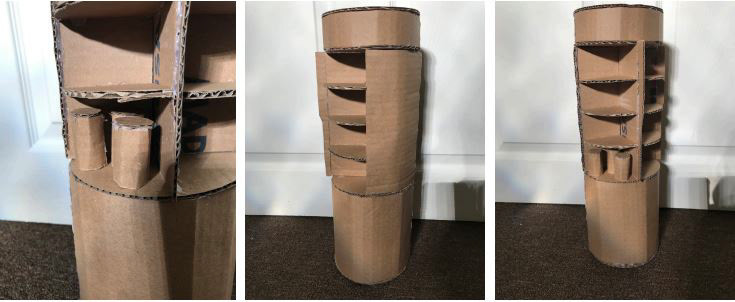 Basic graphic design abilities are something I find super important and a hobby that has advanced my career prospects. I have been doing fun side projects and logo work for years as well as product posters.
Product Posters from Studio 930 internships
Every product designer needs to be able to work quickly in CAD to convey product ideas in a realistic manner.