Improving the Rochester Community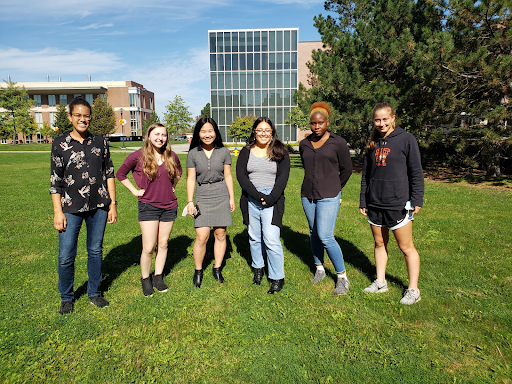 This project was conducted by a team of five women. The team was three mechanical engineers, one industrial & systems engineer and myself, an industrial designer. I managed project design as the design lead and did most of the visual representations. 
This project was focused on working with members of the Ibero American Development Corporation (IADC) to improv the Rochester Community by designing for the International Plaza on North Clinton Ave. 
This project is currently still in progress
The most important considerations for improving the plaza were the safety of pedestrians from traffic and drug activity. We also needed the make the plaza more appealing and welcoming to the larger community in order to increase plaza attendance.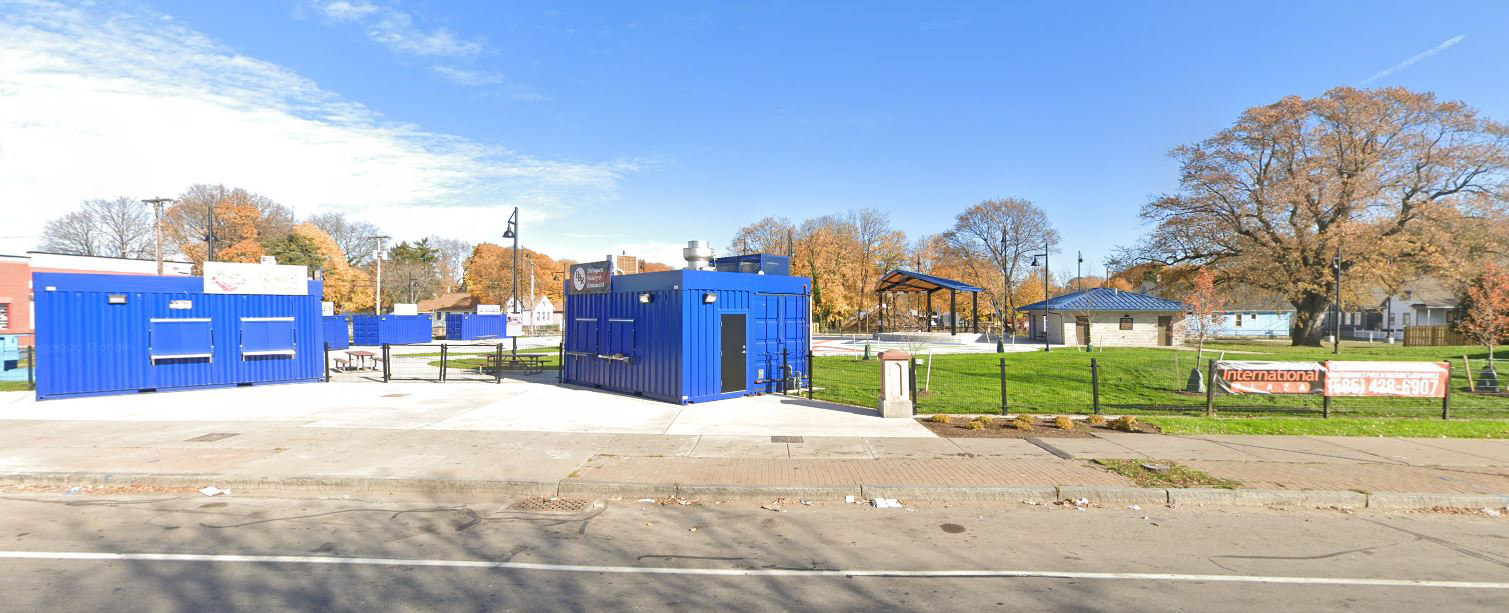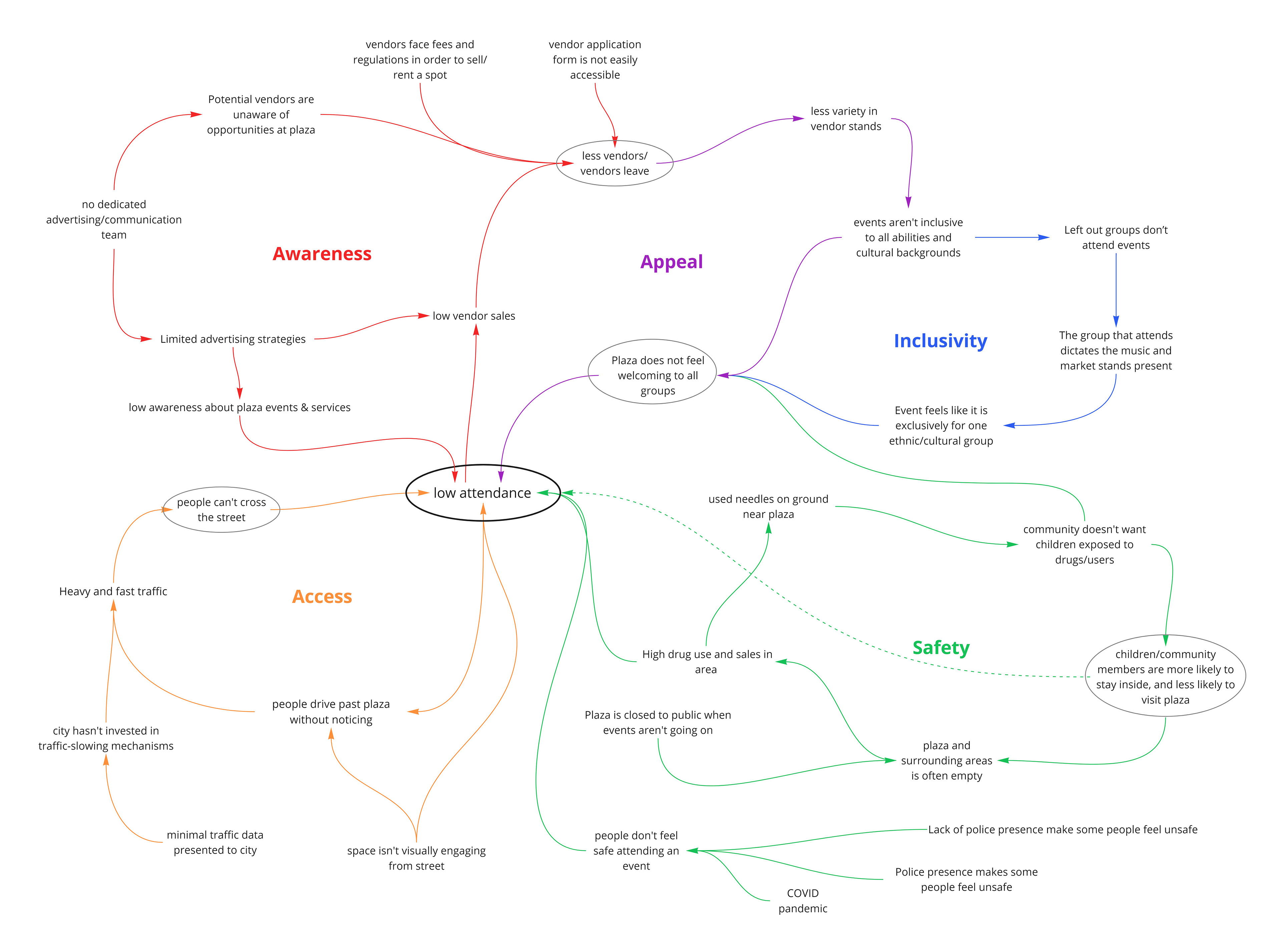 Plaza Design Additions Brainstorming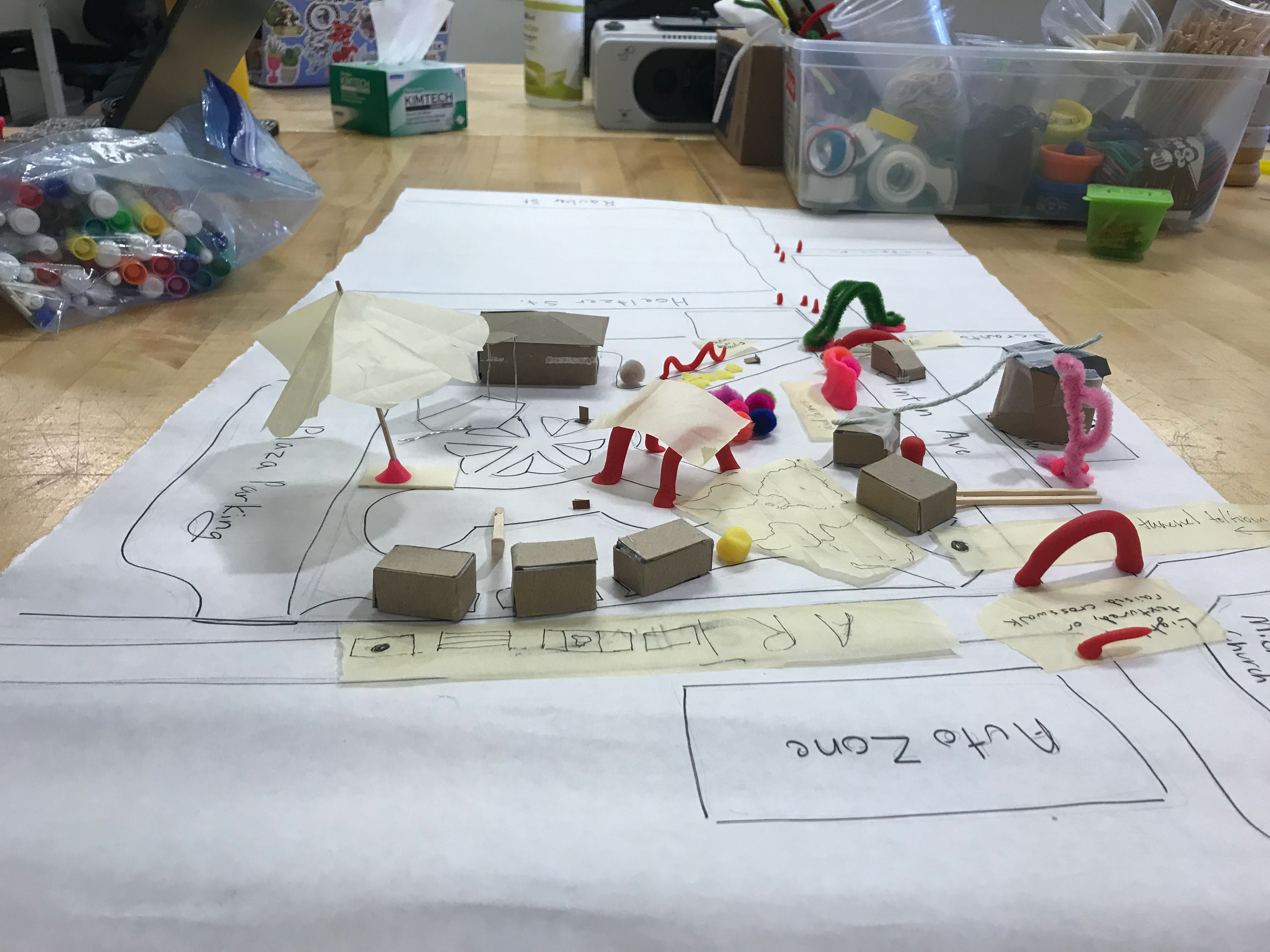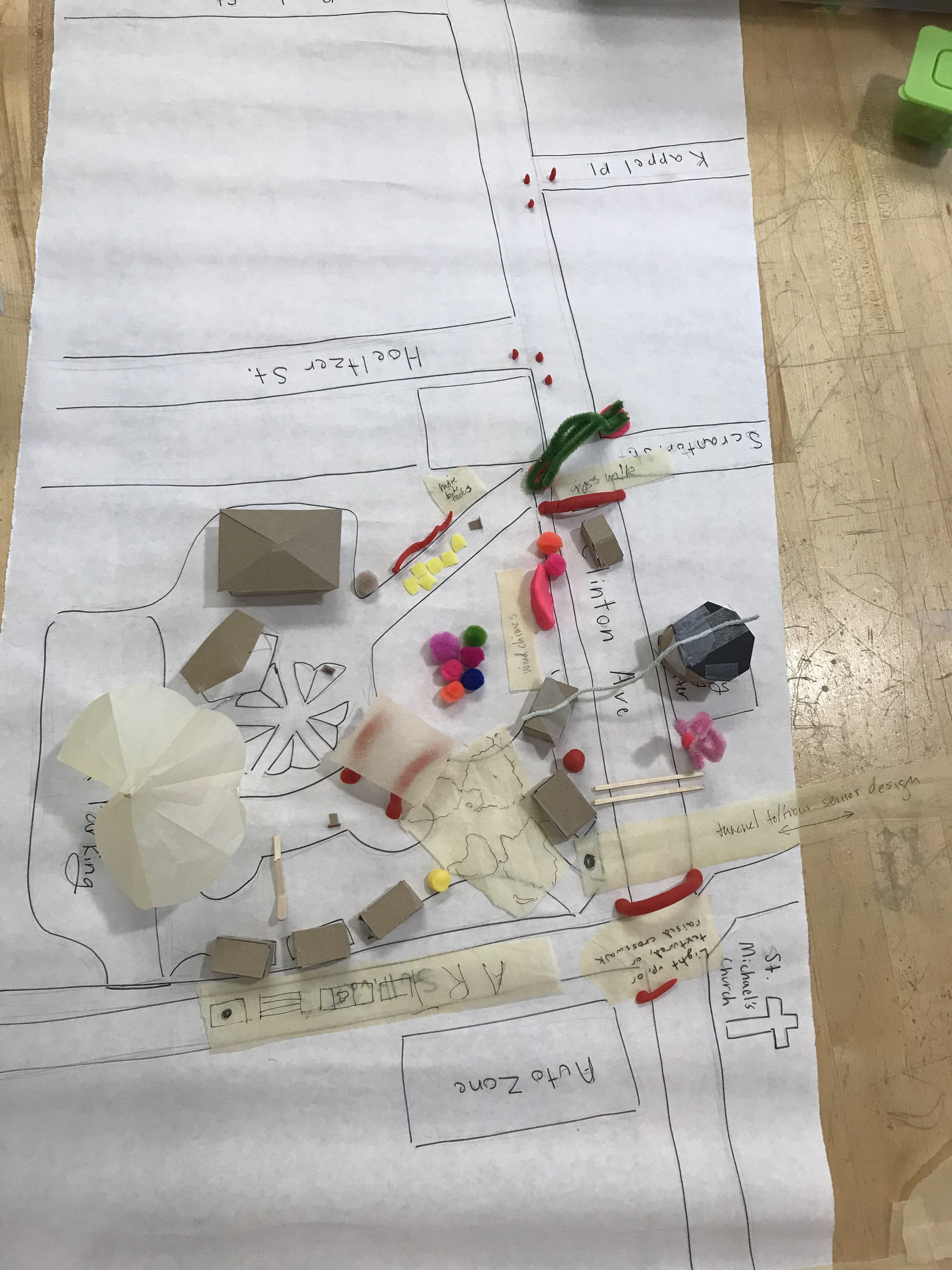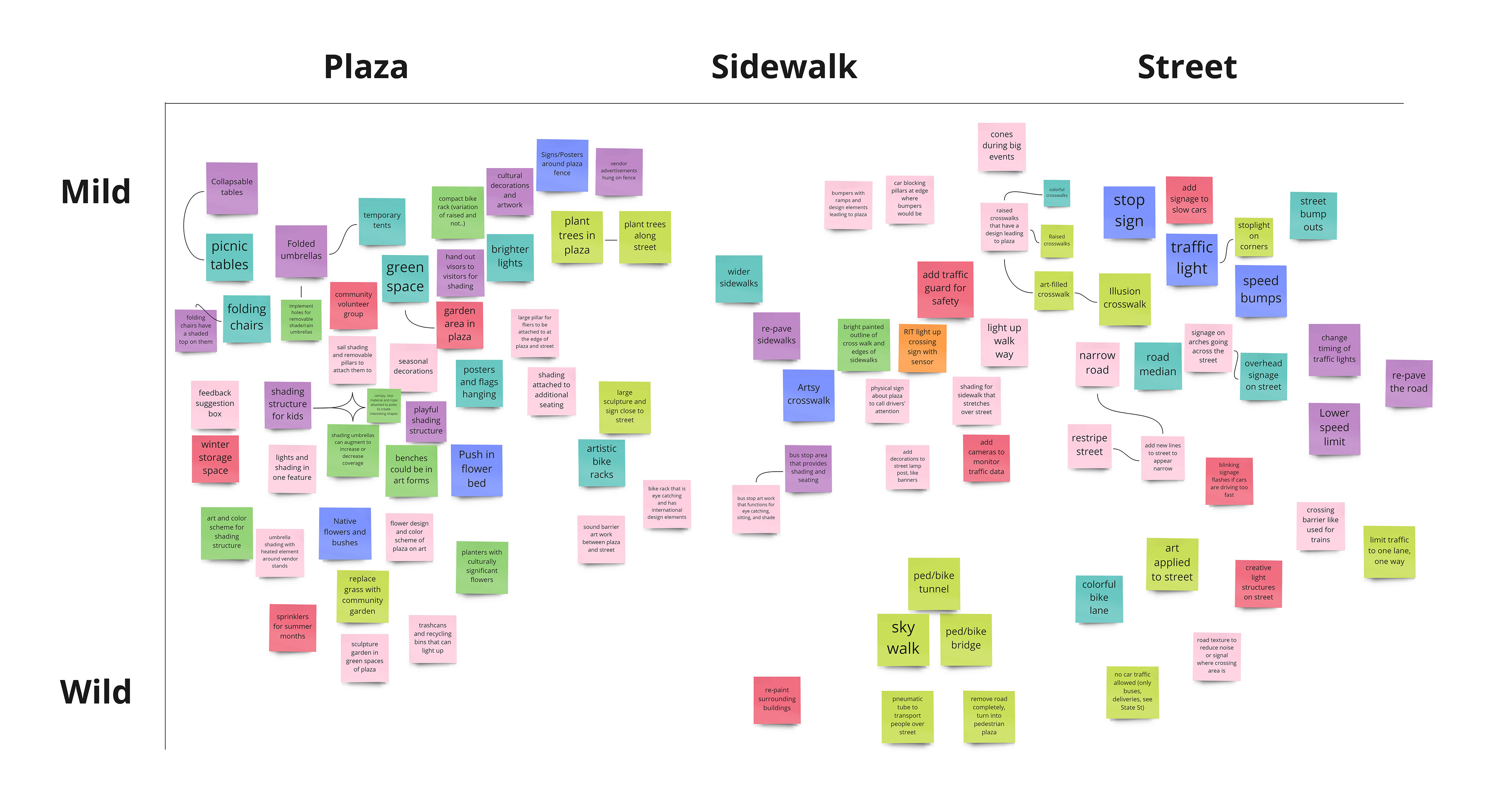 After brainstorming ideas, we ranked them in a morph chart followed by a Pugh matrix to determine which ideas we wanted to formulate into concepts to present to clients.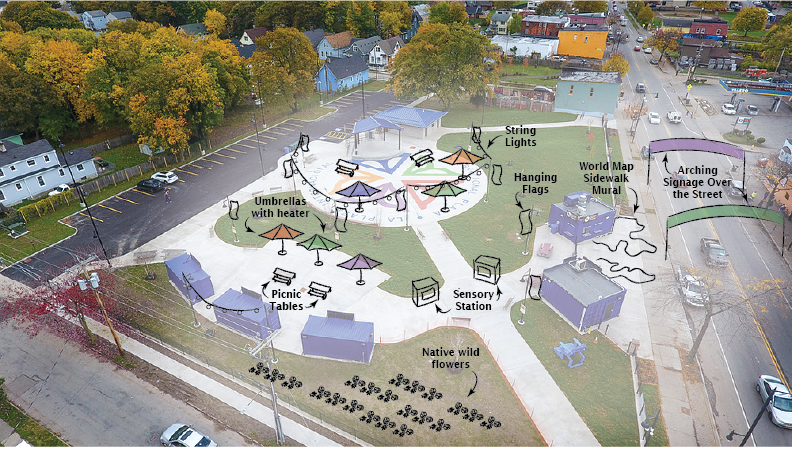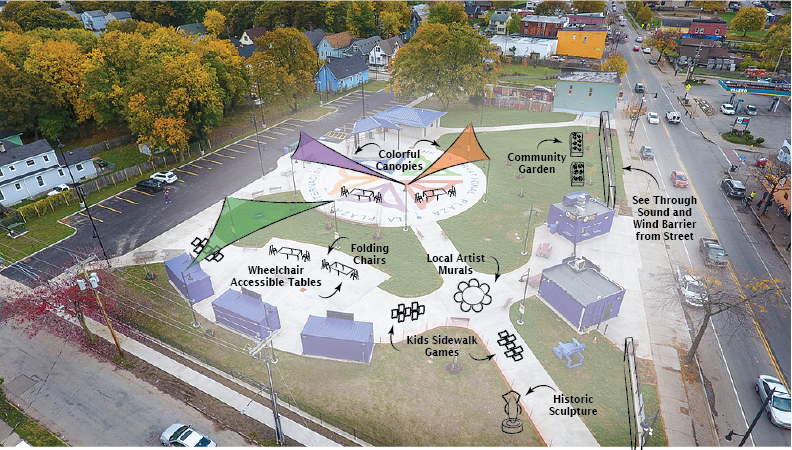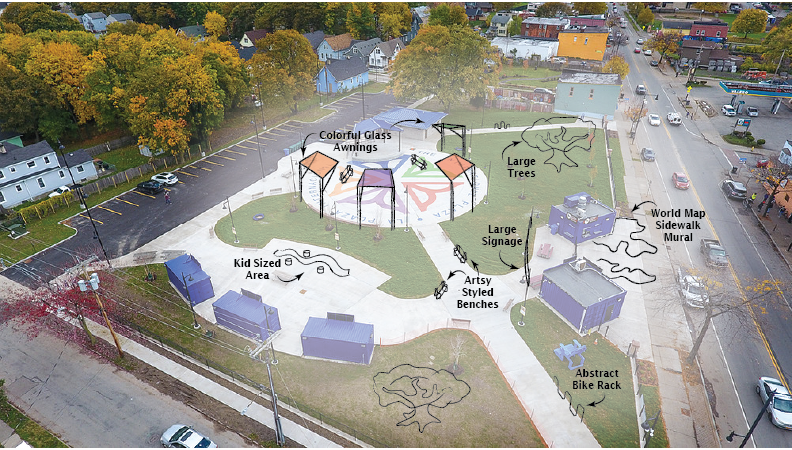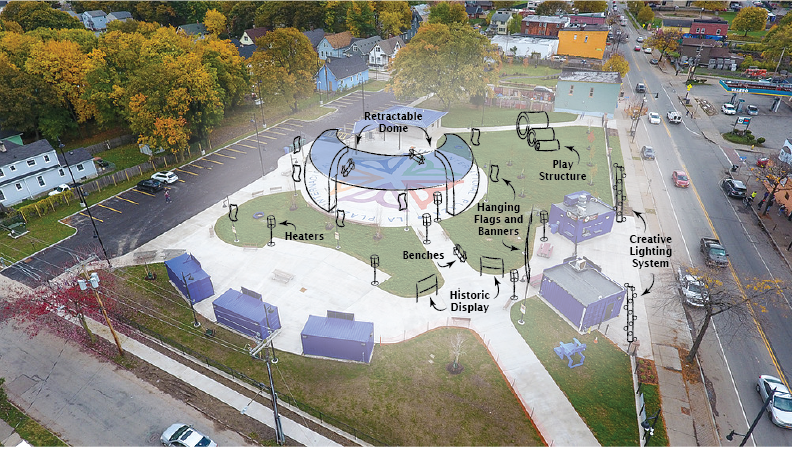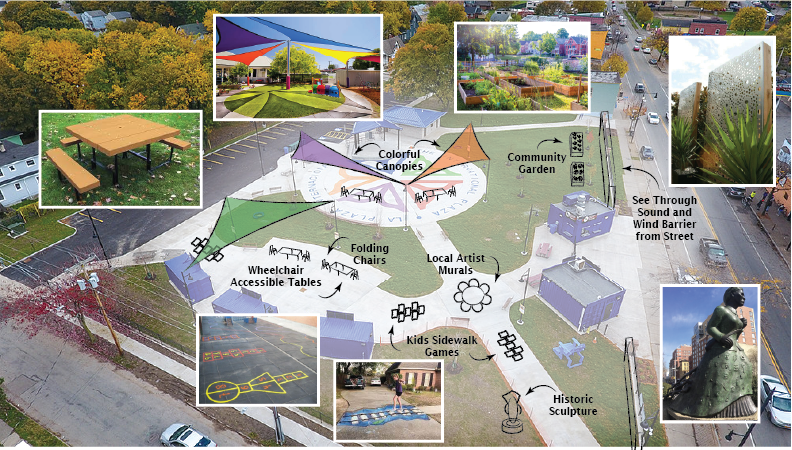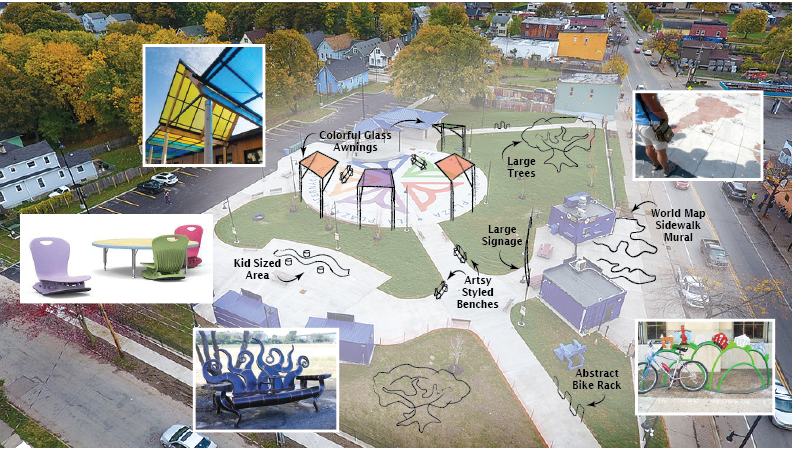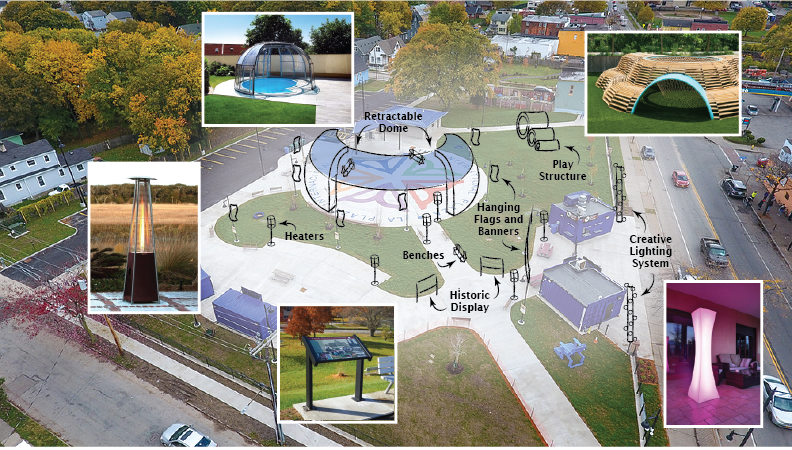 After presenting ideas to our clients, we received feedback on which features to move forward with and develop further.
3 Possible Feature Additions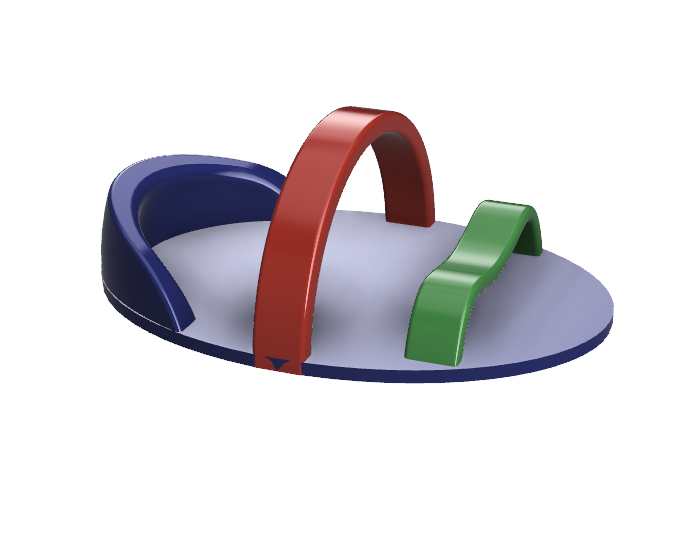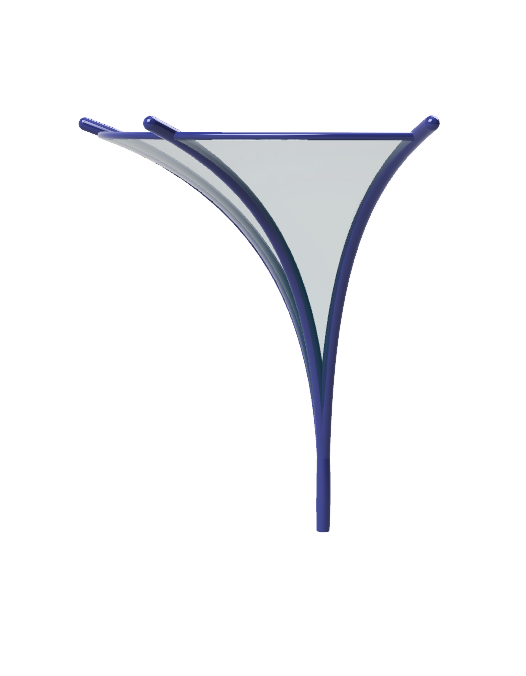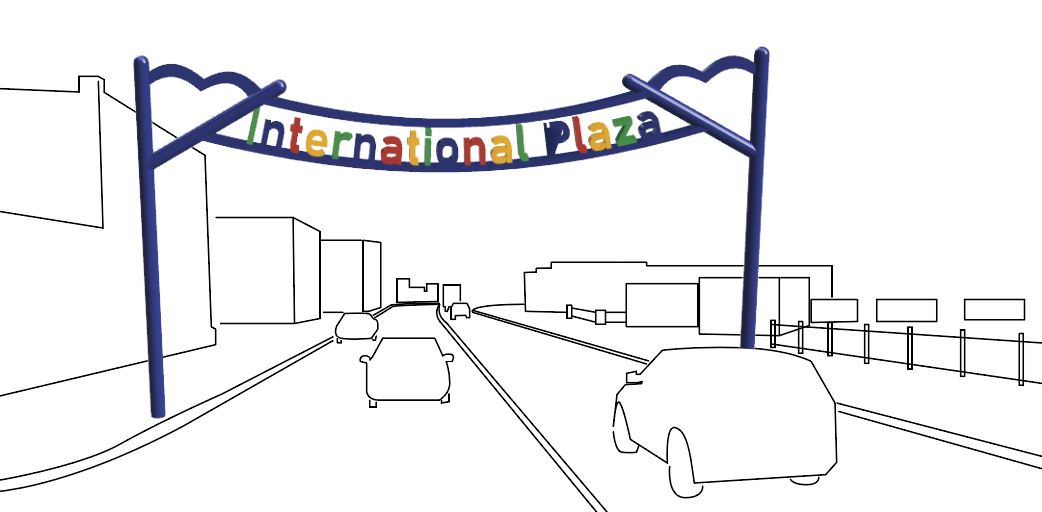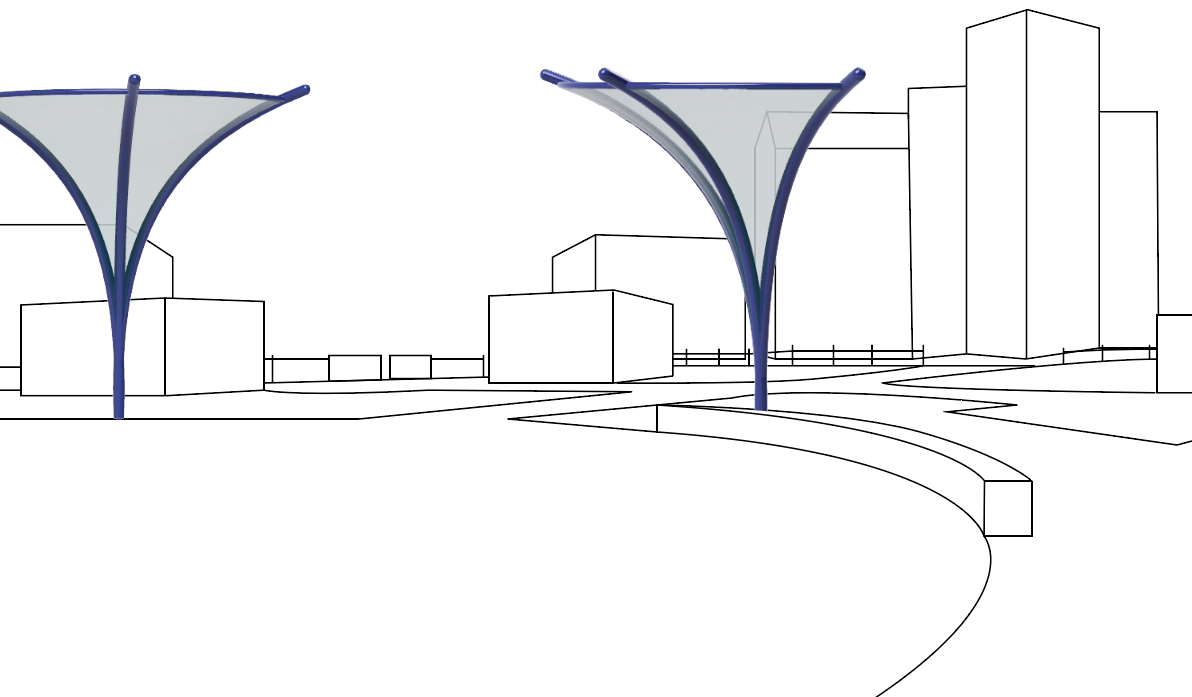 Working with engineering students
Interviewing the community and working with a client's needs and wants
Addressing safety and government regulations
Maintaining a project budget and finding funding
Quick concepting in Fusion 360